Your Complete Solutions Provider
We provide reliable technology for your home and business
Please note, our internet store has moved to 2134 N 1st St, Hamilton, MT. Our computer repair store will remain on 222 N 2nd St, Hamilton, MT.
Rural Areas have limited access to technology solutions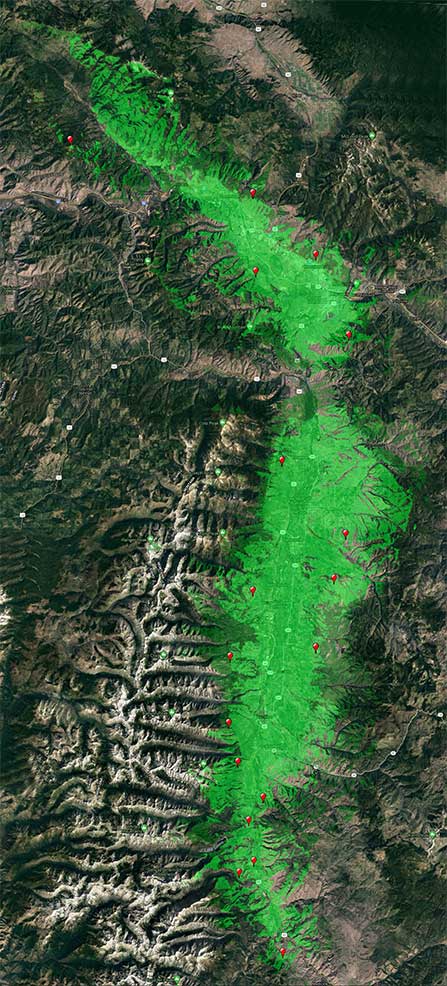 In Rural Areas finding decent networking solutions can be hard to come by. At Grizzly Broadband we offer a one-stop-shop for all your internet and technology needs so you can get back to what matters.
We understand how frustrating it is to not have access to the tech or solutions you need. We're here to help.
5K+ households and businesses trust us to solve their technology problems.
And provide you with a solution
We provide reliable internet, computer services and technology solutions for your home or business. Rural Areas have limited access to technology solutions. We believe everyone should have access to the best technology.
Our company has three divisions to provide for all your technology needs. To satisfy your need for 21st century internet speeds Grizzly Fiber builds fiber optic infrastructure to the beautiful Bitterroot valley. If you're not in one of the subdivisions that has fiber we can also deliver it wirelessly from our towers that line the valley from Conner to Huson. Last, but not least our computer repair department handles all things computer related be it sales, repair, retail, upgrades, antivirus, networking you name it and they can do it.
I've been a customer for 3+ years and am very happy with the service. We are able to stream Netflix without any buffering with the mid grade package. Two things I really appreciate are: 1. notifications via email when there's a service interruption and updates on the repair as it happens 2. When we are going to be away for a period of time we notify them, they suspend the charges and then reinstate the service with no reconnection fee. Thank you for providing great customer service!
Really great internet provider. I've had the best service out of multiple companies over the time I've had internet service. Better price than I've had anywhere. Previously with Exede and I now have unlimited internet (no data caps) and at less than half the price. Win win!
I've watched this local company grow from day one. The owner and staff work very hard to please. I couldn't run my business without them. The tech's do amazing setups in rural areas. I'm so appreciative and can't say enough about their expertise and caring for their customers.
I've had a lot of ISPs. And yes, Grizzly BB is more expensive, but you definitely get what you pay for. Internet service is the best I've ever had, and they really are reliable. Reliable enough so my husband and I (both in IT) can work from home. Also they are extremely communicative. If you think there might be an outage or slowness, chances are they've already sent out a notice. And unlike other ISPs, when you call they take your concerns seriously, and help resolve the issue. They don't just tell you to reset your router. I've been a customer for over a year now, and so far, I've been incredibly happy with them.
I had to upgrade my internet service due to most likely having to work from home in the near future. I called and got an appointment within a few days and the tech came out and swapped out the dish equipment on the roof. Nice guy! Everything went smoothly and love the faster speed now.
They've built a couple of computers for me. And they've solved problems with my laptop. The cost is always less than I expect and delivery is sooner than I expect. What else do you want for a small town computer repair outfit?